New years resolution: Prepare…seriously. This weekend.
A quick google search tells me that some old, dead guy said this:
That seems reasonable.  But what exactly does it mean to you and your new years resolutions?
You've now set your goals, your SMART goals which are specific, measurable, actionable, realistic and you have a time frame for how long it should take to achieve them, right?  Well, if you haven't I will forgive you this time and ask that you do so now.
Now that you've set some goals we need to prepare.  The biggest obstacle I hear about when I patient or client comes to be is time.  I don't have time, they say.  Another big obstacle is what happens when your day doesn't go as planned.  This happens all the time.  It happened last night for me.  My wife and I prepare a breakfast casserole somewhere near the beginning of each week.  We needed it this morning so I had a chance to make it last night.  Well, at the last minute I got to play in a hockey game and by the time I got home at 10:15PM, there was simply no way this was going to happen.  Well, I ended up with a bagel for breakfast.  A little planning would have given me a glorious piece of sweet potato, sausage, onion, spinach and egg casserole with a little fresh grated cheese on top this morning.  The loss is clearly mine here, also the 6 bucks I spent on coffee and a bagel that I won't get back.  Preparation can get in the way of most excuses.
The SMART goals are a good place to start but what about the detailed nitty gritty things?  What should I eat, what shouldn't I eat, should I go to some big box gym, should I get a strength and conditioning coach?  The answers are different for everyone. For some of us, this is easy.  We have a back ground in nutrition, human physiology, exercise physiology, training ourselves and others, and knowing how to set up a good workable nutrition and strength/conditioning program.
Well for those of you who fit into that box, this post isn't for you.
For those of you who could use a little help, we're here for you.  First, you need to decide what kind of program you're going to follow.  We generally eat by a set of rules such as the following (Precision Nutrition):
80-90% of your meals should be really good, healthy meals (minimum)
Every meal has lean protein, a healthy fat, and vegetables
Eat starchy carbohydrates (think rice, bread, potatoes) only after working out or on a day which is highly physically active
Do not drink calories.  Water, coffee (not in excess which I am often guilty of), or tea.
Here is a list of things that you can do to help you get through your week easier and healthier and what my family does every week.  This generally happens on Sunday, mostly because we don't have children we have a little extra time.
 Plan meals:  We plan out every meal that we are going to eat for dinner (and take left overs for lunches).  We also go through our pantry to see what we have and don't have and make a list of everything that we need for dinners/lunches/breakfast that week.
Shop:  Then we go to the store and we buy the things that are on that list…AND NOTHING  MORE.
Batch Cook when able:  At some point on Sunday (usually), I take a half hour and make our breakfast casserole.  5 days of breakfast, complete.  If you prefer not having left overs from the night before every day, you could also use this time to cook up a few chicken breasts or whatever other else type of food you might like for your lunches this week.  They are easy to chop up and throw over some lettuce/veggies.  Just don't pour Ranch Dressing over it at work (I love ranch dressing more than any other condiment, so this is hard for me).
Before we go to bed, we look at the next day's dinner and make sure that we get anything that needs thawed out of the freezer.  If it is a crockpot meal, we will sit out all the dry/non-refrigerated ingredients right next to the crockpot.  This way, we can throw it all in quickly before we leave for work.
Lastly for now, and possibly most important.  Follow through on your plan.  If you're planning to eat grilled chicken and brussel sprouts for dinner and decide on your way home that it doesn't really sound great.  Deal with it and eat it anyways.  Most good nutrition plans will leave some room for a cheat meal or two
That is a quick, concise list of 5 things you can do this weekend to help start you towards your nutrition and goals.
Now for a quick point on training.  I believe that it is in the best interest of everyone to have an individualized program including a Functional Movement Systems screen or assessment.  This could be a physical therapist or strength coach that has a set screening program (Advantage Strength and Conditioning does NOT have physical therapy services, but does have a strength coach who is also a physical therapist).  We can assess the way you move and dissect each part of each movement to make sure that you're on a program that is right for your individual needs.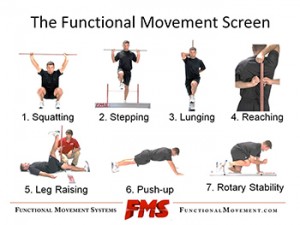 With the topic of today's post being Preparation, it is also important to prepare your training schedule and program in advance.  This way, you have no excuses to skip the gym.  Come up with your strength and conditioning program and schedule all your training sessions and try to see how many in a row you can get without missing or skipping.  Being sick doesn't count as skipping if you're legitimately sick.  Advantage coaches Brian and myself offer a guided coach program that will allow you to individualize your training to your own specific needs that you can do from any gym.
Preparing to succeed is the best thing that any of us can do with our new years resolution.  Once you've got your goals, prepare you plan on achieving them.  If you need help, that is exactly what we are here to do.
Greg